Selfridge Air Force Base Crash #8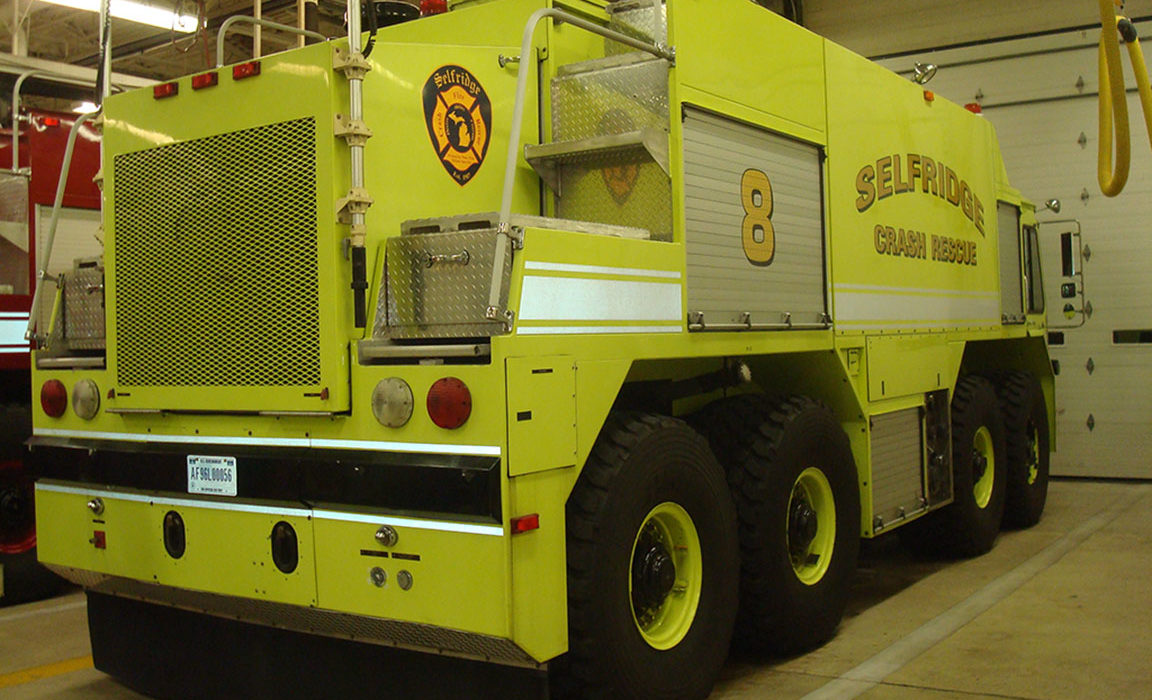 Since 2011, Sensible Products Inc. has been outfitting the entire fleet of fire apparatus at Selfridge Air Force Base in Chesterfield, Michigan. In November 2016, Sensible Products returned to outfit a new Crash # 8 apparatus. Sensible Products worked with the Air Base personnel to determine what needed mounted on the truck. All mounting equipment needed to complete the truck is packed up as well as packing up the shop to do all the work on site at the Air Base. All work is completed on-site as these trucks can not be taken out of service.The outfitting consisted of mounting black floor boards, adding a Chanl Panl divider to mount water flow equipment, and mounting two extinguishers. All equipment was labeled with red/white tags. Two ladders were also mounted, one on Crash # 8 and one on another apparatus. All work was completed in two 1/2 days with two technicians.
Moody AFB
[/vc_column_text]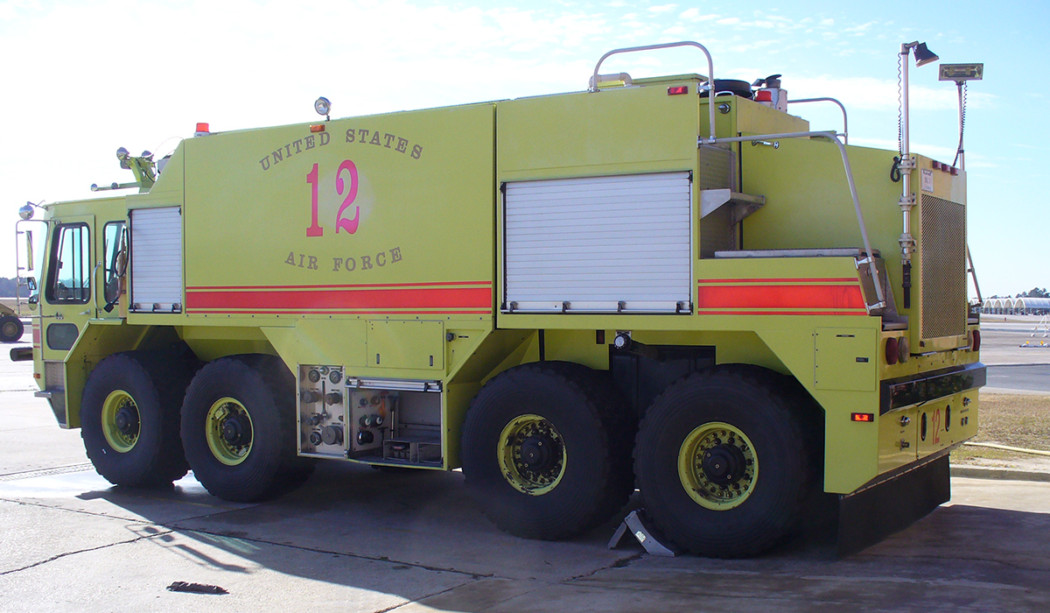 Now offering complete installs! At our shop, or at your station!Ways to Go In-Service:
Match your equipment to our mounting products listed in our catalog. Custom mounts are available upon request. We will ship all mounting products complete along with mounting hardware. This will allow you to plan, layout, and mount all equipment at your facility.
Contact us for help designing boards or configuring cabinets based on your equipment list.  We will ship complete boards to you, ready for installation.
Send us your apparatus and accompanying equipment and we will do all the layout, fabrication, and installation. Your apparatus will be completely outfitted and ready to Go In Service when it leaves our facility! Contact us for outfitting large fleets as well.
See our Equipment Mounting Guide and On-Site Installation Presentation for more on going in-service!
Toledo Air National Guard Fire Department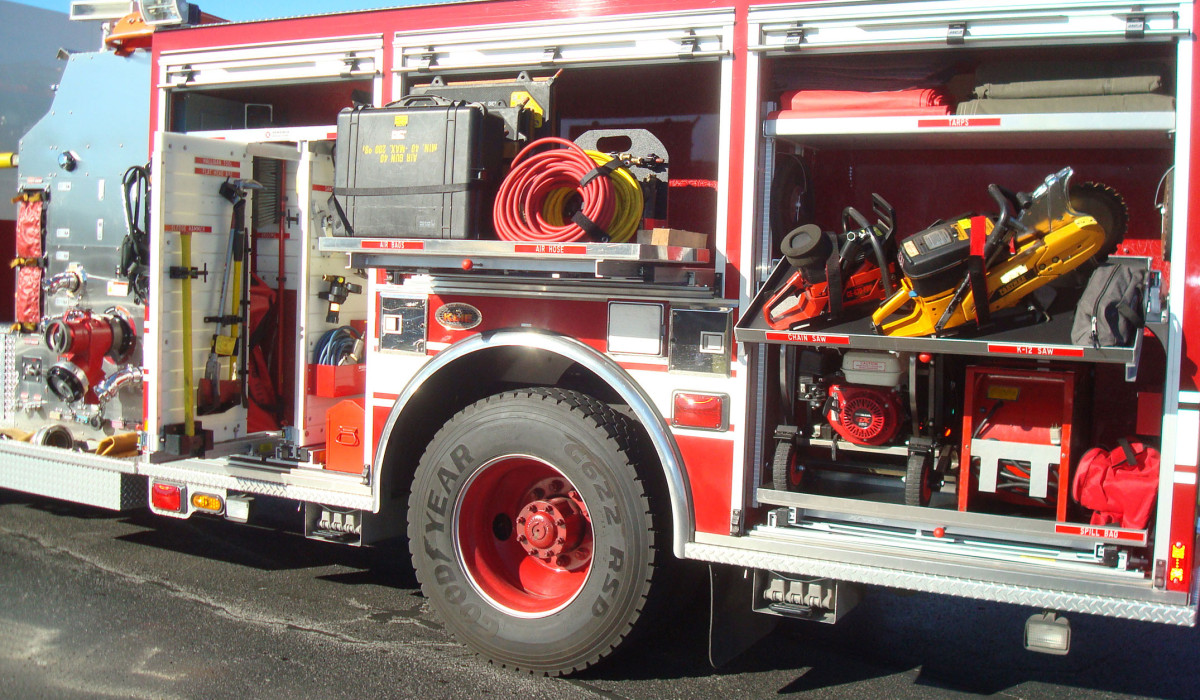 Toledo Air National Guard Fire Department, Toledo, Ohio.  We were contacted by the Department of the Air Force, Headquarters 180th Fighter Wing (ACC) Air National Guard in Toledo, Ohio. We visited the facility in 2014 and prepared a quote to mount and organize all the equipment on five different pieces of apparatus. Our proposal included a plan to add several slide outs, vertical tool boards, and out/down units in one KME Engine, one Airport Crash Truck, two Rapid Intervention Trucks, and one Water Supply Tender. The plan requirements were that all work on apparatus was to be performed at the Air Base in the apparatus bays while the majority of the trucks were still in service. Sensible Products Inc. developed a complete mounting plan along with all needed components such as: Chanl Panl mounting boards, water flow equipment mounts, forcible entry tool mounts, extrication tool mounting, and an extensive water flow cabinet in the 4,000 gallon Tender. The work started at noon on Monday, November 16th and was completed by noon on Friday, November 20th by our team of three expert technicians. Complete project details and plans are available by contacting us if requested by other Guard Bases.